About Joseph's Wayside Market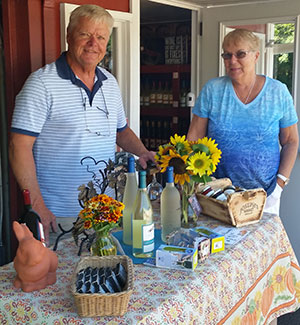 Joseph's Wayside Market is one of the largest open-air farm markets in the Finger Lakes Region.

For some, we are a convenient pit stop to stock up on ice and beer. For most, however, we are so much more than a quick stop on the way home or to the beach.
The nostalgic environment at Joseph's Wayside is one of many reasons why we are known as a destination market. There's something for everyone: fresh seasonal plants grown in our very own greenhouses, specialty gourmet groceries & baked goods, rustic patio furniture, and so much more!
Quality Products in a Friendly Atmosphere!
You can find us at 202 S. Main St. in Naples. NY 14512. (Click for directions.)
We are open seasonally—opening on the last Friday in April and closing on the first Sunday in November).
Our hours are 7 days a week 8 AM - 6 PM.
If you have any questions, please call (585) 374-2380.
Proud to Be a Multi-Generational, Family Owned & Operated Business!
Leonard and Leona Joseph were 2 very hard workers who took a brave chance when they both quit their jobs and decided to buy a market in 1955.
This investment paid off, and they were able to put their 3 sons through college. After graduating, their youngest son, Richard (Jake) Joseph went on to teach at Naples Central School. After 3 years of teaching, he decided to return to the business he'd enjoyed working at since the age of 12, and so he bought the market from his parents and Joseph's Wayside Market continued as a family-owned and operated business in its second generation.
Under Jake's ownership, Joseph's Wayside Market grew to include 3 greenhouses for growing all the flowers needed for spring. He also added an in-store bakery and Nancy's gift shop. In 2015, a dedicated wine shop was added to carry local wines from Arbor Hill Winery and Hunt Country Vineyards.
Jake's sons, Rick and Jason, have helped carry on the tradition of working in the market since they were 12 years old. Like their father, they went off to college but no career path offered the same fulfillment as working in the family business. They now manage Joseph's Wayside Market and will soon assume ownership, with a sincere passion for continuing the family legacy and ensuring customers enjoy everything about the shopping experience at Joseph's Wayside Market!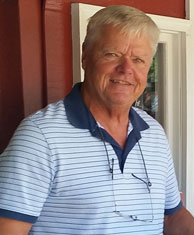 Jake Joseph
Owner
"Never had a job I didn't enjoy"- Jake Joseph
Jake started working in his parents market at the young age of 12, and enjoyed it so much that he bought the business and continued it into its' 2nd generation as a family owned and operated business. Under his ownership, Joseph's Wayside Market grew to include 3 greenhouses to grow all the flowers needed for spring as well as Nancy's Wine & Gift Shop.